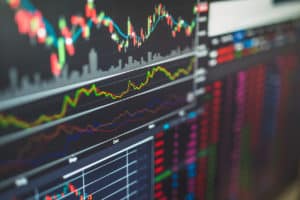 Crypto trading platform BitMEX has launched crypto's first-ever perpetual foreign exchange swap contracts (FX perps).
FX perps are a type of derivatives contract which blend the attributes of both the spot and future markets, offering leveraged trading similar to that of traditional futures contracts, but without an expiry date.
An initial 22 contracts on major foreign currency pairs will be able to be traded on the new product 24/7, even when the FX market is closed. Participants will be able to trade FX perps with up to 50x leverage.
"BitMEX FX perps are a transparent exchange-traded contract which allows FX traders to go long and short as a taker or maker for which we offer a one basis point fee rebate, which is unique in the industry," said Daniel Egloff, head of quants at BitMEX.
"For institutional users, FX perps provide an entirely new way to create synthetic crypto pairs to arbitrage – for example, Bitcoin quoted in non-USD currencies."
The news of the launch follows BitMEX co-founders Arthur Hayes, Benjamin Delo and Samuel Reed being ordered to pay $10 million each earlier this year in civil monetary penalties by a US District Court for operating the cryptocurrency and derivatives platform illegally.
The penalties related to accusations from October 2020 that the platform's operating entities and founders conducted business with US customers illegally by unlawfully accepting orders and funds from them to trade cryptocurrencies from at least the end of 2014.
Additional chargers BitMEX faced included operating a facility to trade or process swaps without having approval from the US' CFTC to operate as a Designated Contract Markets (DCM) or a Swap Execution Facility (SEF).