Cboe Global Markets has appointed a member of its board of directors, Fredric J Tomczyk, to the role of chief executive officer following the resignation of Edward Tilly.
Tomczyk assumes the role of chief executive immediately, replacing Tilly who has resigned from the company following the conclusion of an investigation into his conduct, launched in late August.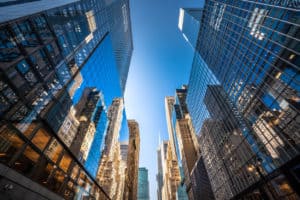 The investigation led by the board of directors and an independent counsel concluded that Tilly did not disclose personal relationships with colleagues, violating the company's standards and values.
"Cboe strives to uphold the highest ethical standards across the organisation, and fully investigates and takes appropriate action when it determines that any of its policies have been violated," said William Farrow III – newly appointed non-executive chair of the board of directors.
Tomcyzyk assumes the role of chief executive officer after four years on Cboe's board. Previously in his career, he served as president and chief executive of TD Ameritrade Holding Corporation for eight years and as vice chairman of TD Bank Financial Group. Prior to joining TD, he was president and chief executive of London Life and London Insurance Group.
"Fred's familiarity with Cboe's business, combined with his multi-decade experience in the financial services industry, will provide stability and reinforce the company's commitment to growth for Cboe, its associates, customers, index partners, and investors during this period of transition," added Farrow.