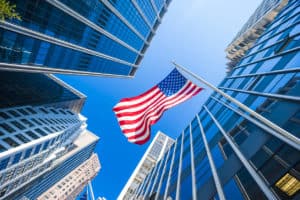 Exchange operator Cboe Global Markets has confirmed it will launch a periodic auction system in the US, after being the first to launch the alternative trading venue in Europe.
Subject to regulatory approval, Cboe said the periodic auction will be introduced on its BYX US equity exchange, providing traders with access to frequent, price-forming auctions throughout the trading day.
The periodic auction will allow market participants to seek liquidity in a short time-frame with low market impact, and with orders prioritised according to size and price.
Cboe said it will bring the periodic auction to the US in a bid to boost intraday liquidity and execution quality in the US equity market. It will particularly benefit traders executing block or large orders and accessing liquidity in thinly traded securities, the stock exchange added.  
"We believe periodic auctions could be the next market structure innovation that further enhances the US equity markets, and serves to meet customer demand for additional choice in where they source liquidity, or trade with minimum market impact," said Adam Inzirillo, head of US equities at Cboe Global Markets.
"Additionally, as block-sized liquidity continues to increase off-exchange with the use of conditional orders, our offering provides an attractive alternative for on-screen liquidity. Based on the sizable success of our European offering, we are excited to bring this innovation to the US market."
Cboe was the first exchange to introduce the periodic auction in Europe in 2015 prior to the implementation of MiFID II. The regulation's restrictions on dark trading and the banning of broker crossing networks (BCNs), which had previously allowed banks to match clients order internally, provided an alternative venue for traders to navigate liquidity and execute transactions in compliance with MiFID II.  
The exchange claims its periodic auction is now the largest in Europe, accounting for more than 70% of all periodic auction activity, with average daily traded notional value of more than €1 billion recorded during the first half of this year.
Periodic auctions have been subject to intense regulatory scrutiny in Europe when they were introduced as an alternative MiFID II-compliant trading venue. As volumes on periodic auctions surged, regulators across Europe expressed concern that they offered limited transparency and were used by market participants to circumvent MiFID II's double volume caps, which restrict dark trading in Europe.
However, many respondents, particularly on the buy-side, have been outspoken on the proven benefits that periodic auctions can provide, including an ability to show natural liquidity, reducing costs and helping firms achieve MiFID II best execution. The EU markets regulator stopped short of enforcing major changes to the auction systems after concluding a study into the issues last year.
"As the first European exchange operator to launch a periodic auction book, we are pleased to further extend our leadership in this arena, and build a global franchise with the addition of a US periodic auction offering," David Howson, president of Cboe Europe, added.
"The planned creation of periodic auctions for the US equity markets is a great example of our strengths as a truly global enterprise, enabling us to leverage and deploy our vast technology and product innovation expertise across asset classes and regions, to better serve our customers."