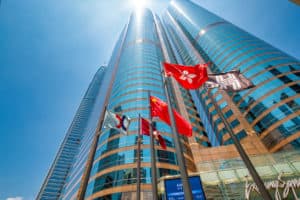 Hong Kong Exchanges & Clearing (HKEX) has appointed the current chief risk officer for Asia Pacific at Credit Suisse as its new group chief risk officer effective from November.
Richard Wise will take up the position overseeing HKEX Group's risk management functions, including group credit and quantitative analysis, group cyber and technology risk management, and enterprise risk management. 
Wise brings with him nearly 30 years of industry experience in senior risk roles at several major institutions, including JP Morgan where he was formerly global head of market risk management, before being appointed chief risk officer for JP Morgan Securities in New York. 
"I am very delighted to welcome Richard to HKEX to lead our critical risk management function," said HKEX chief executive officer, Charles Li. "He brings to the group nearly three decades of experience in financial markets, and will work across the business to ensure that our risk culture, policies, and procedures are front and central in all that we do."
HKEX added that Wise will relocate from Singapore to Hong Kong to take up the new position. He will report directly to Li and succeeds John Killian who temporarily took on the role of HKEX group chief risk officer earlier this year after previously serving as chief financial officer. Killian will remain with HKEX until his retirement early next year. 

"At the time, John indicated to me he wished to retire from HKEX, but that he would remain fully committed to managing Group Risk while we searched for, and appointed, a new Group CRO," Li added. "I would like to personally, and on behalf of the business, thank John for his leadership and professionalism throughout. He epitomises our HKEX values and what it means to be a leader in our organisation."
Earlier this month, HKEX appointed a former veteran division head at the Hong Kong Monetary Authority (HKMA), Brian Lee, to become its new group head of technology risk. In May, HKEX also confirmed that its long-standing chief executive, Li, will step down from his position after leading the exchange group for 12 years. Li will not seek re-election as CEO at the end of his current contract in October 2021.