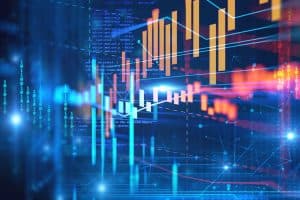 The Association for Financial Markets in Europe (AFME) has published its latest Equity Primary Markets and Trading Report for Q4 2022, showing the lowest European equity capital raising in 2022 since 1995.
The report found that equity capital raising on European markets totalled €89 billion, which represents a significant shift from the robust issuance observed during 2021, according to AFME.
Equity underwriting on European exchanges saw a sharp decline in 2022 by 61% compared to the full year of 2021.
AFME found that all forms of equity capital raising had declined during the year, with IPO activity noted as being exceptionally weak.
Although 2022 saw the origination of the largest European IPO in history by market capitalisation from Porsche (€9.1 billion), this single deal represented 64% of the annual amount (€14.2 billion).
Completed Mergers and Acquisitions (M&A) also experienced a decline when measured as announced value (-26% YoY) and when measured as completed value (-10% YoY).
AFME found that European M&A activity gradually declined during the year from a total of €326 billion in Q1 2022 to €263 billion in Q4 2022.
Double Volume Caps (DVC) also experienced a decline over the year, with the number of instruments suspended under the DVC falling from 838 in April 2022 to 551.
Average daily equity trading on European main markets and MTFs, however, totalled €91 billion in 2022, an increase by 9% compared to 2021, driven by increased market volatility.
Looking at the equity market liquidity landscape, data from big xyt showed that on-venue trading represented 70% of the total addressable liquidity in Q4 2022. The remaining 30% of the volume of the total addressable liquidity was represented by volumed traded off-venues, on systematic internalises and pure OTC.