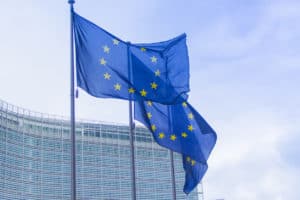 The European Securities and Markets Authority (ESMA) has placed the securities and asset management markets on high alert in its latest risk monitor report.
Among its findings, ESMA warns against the potential for a resurgence of volatility caused by new waves of the pandemic and of likely significant market corrections and repricing in the year to come.
The securities markets are awarded the highest risk alert in ESMA's report, driven by the long-term impact of Covid, very high asset revaluation risk amid rising inflation and energy price levels, geopolitical risk and the weakening of issuers' balance sheets due to rising corporate and sovereign indebtedness.
ESMA stresses that the possibility of market corrections remains "acute" as evidenced by the two news-related mass equities sell-offs that took place relating to construction company Evergrande and the arrival of the Omnicron variant in September and November last year respectively, and warned against the impact on institutional investors.
Elsewhere, asset management is placed on the same risk level as the securities market: driven by very high revaluation risks across funds, vulnerability of corporate bond funds caused by liquidity mismatches and high credit risk, and increased risk of "interest rate shock" caused by inflation expectations.
Overvaluation concerns in the underlying equity markets are central to ESMA's concerns surrounding asset management. Despite market sell-offs, equity funds have surged, seeing a 46% growth in assets under management (AUM) year-on-year – now a third of the asset management sector – and represent a significant risk in the event of market repricing.
Both liquidity risk and credit risk remained "elevated" in asset management in the second half of last year, ESMA finds, with added concerns for duration risk now expected due to high inflation expectations.
ESMA also finds that increasing equity volumes traded on EU venues combined with uncertainty saw an increase in settlement fails towards the end of last year. However levels remained only slightly above those of 2020 across asset classes.