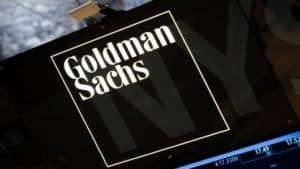 Goldman Sachs has teamed up with Clearwater to integrate analytics and portfolio reporting tools with the bank's liquidity management platform.
Known as the Goldman Sachs Liquidity Solutions Portal, the platform allows institutional users to access their investments through connected platforms for a consolidated view of funds, direct securities and separately managed accounts. The liquidity management platform's suite of tools includes execution services, risk management and market intelligence.
Traditionally, investors have to access multiple systems to view short-term investments in money market funds and separately managed accounts, both firms said, in order to obtain information for investment decisions, and to place trades.
"Liquidity management is a highly-fragmented space with a number of inefficiencies for our clients," said Kathleen Hughes, global head of liquidity solutions client business at Goldman Sachs. "This partnership will provide a consolidated dashboard across short-term portfolio holdings, combined with the fund trading and risk analytics of a leading execution platform. We're excited about the opportunity this partnership represents for our clients and look forward to driving further innovation with Clearwater."
Scott Erikson, chief operating officer at Clearwater Analytics , added that clients are increasingly in need of more comprehensive solutions, including real-time data, trade execution pathways and prime fund NAV details to support operations.
"We are committed to providing those solutions, and this partnership and connectivity with Goldman Sachs' liquidity platform is a big step in that direction," Erickson added. "Goldman Sachs has been a great partner, and our shared values of innovation and client success make this a very exciting new venture."