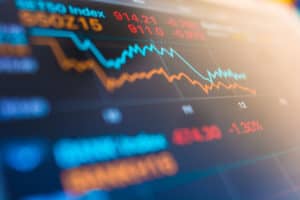 Liquidnet has said it will launch a new platform aimed at automating and streamlining new issue workflow for institutional traders and portfolio managers.
Known as Liquidnet Debt Capital Markets (DCM), the platform will provide market participants with a real-time electronic exchange of information between traders, portfolio managers and syndicate banks, covering the entire new issue life cycle.
The platform is scheduled to launch later this year and will be embedded in Liquidnet's fixed income platform, combining primary and secondary markets for the network's members. Upon launch, the platform will cover new European corporate investment-grade, high yield and emerging market bond issues.
"Our solution will provide an OMS-connected workflow, making the process of managing multiple new issues by asset managers more efficient, more automated, and less time-consuming," said Constantinos Antoniades, global head of fixed income at Liquidnet. "We are committed to providing the market with an open and interoperable industry solution that is available to all clients and banks in Europe and the US, and we look forward to working with other firms for the benefit of the industry."
Paul Tregidgo, senior advisor at Liquidnet, added that the new service was designed in partnership with asset managers and syndicate banks throughout sessions with the firm's buy-side and syndicate bank working groups across Europe.
The largely manual corporate debt primary market saw record new issuance during the first half of this year of $2.6 trillion. Senior buy-side traders agree that the space is in need of innovation, automation and new technology to enhance workflow efficiencies.
"There has not been enough focus on innovation in the primary space over the course of the previous decade, it is time to bring more technology into the space to enhance efficiencies across the industry," said Cathy Gibson, head of dealing at Royal London Asset Management.