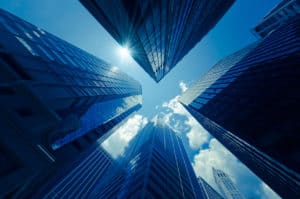 Royal Bank of Canada (RBC) expanded its European equity sales team with the appointment of a new head of UK cash equity sales and a director of cash equities sales for global clients. Rory MacFarlane joined as managing director, head of UK cash equity sales. Before joining RBC, MacFarlane served as a director at Berenberg, where he sold all-cap European, UK and US product to head and long-only accounts on both sides of the Atlantic. Prior to that, he spent nine years at Investec, most recently serving as the firm's head of sales. MacFarlane will be responsible for RBC's cash equity sales offering in the UK, across all products.
Elsewhere, Edward Redmond joined RBC as director, cash equities sales, global clients. He joined the bank from Artemis Investment Management, where he served as an investment director and product specialist. He brings more than 20 years' experience working at both the buy- and sell-side, having held positions at Citi, Credit Suisse, Goldman Sachs and William Blair, where he specialised in selling US product. As part of his new role, Redmond will focus on driving global advisory product into UK clients.
Post-trade and blockchain technology provider Baton Systems appointed Ravindra Madduri as its new global head of product. Madduri joined Baton Systems from fintech Paysend, where he served as head of enterprise B2B products. He brings considerable experience in payments and cash management to the firm, having spent most of his career in product functions at banks such as Citi, ABN AMRO, RBS and Barclays. As part of the role, Madduri will focus on ensuring that the firm's overall product strategy is aligned with client requirements and the growth trajectory of the firm.
Historical Level 3 data and analytics provider BMLL appointed Jenny Chen as head of sales, Americas. She joined the firm from big xyt, where she served in the same role. Prior to that, Chen spent eight years at Société Générale in a variety of senior positions including managing director, head of global execution services, Americas. Before that, she served as the bank's head of global portfolio sales trading and electronic services. Previously, Chen spent seven years at Goldman Sachs and two years at UBS in global portfolio trading roles.