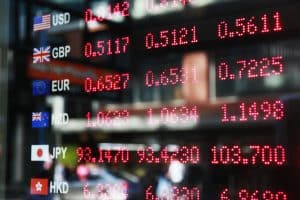 Data and infrastructure provider Refinitiv has launched a low-latency market data feed for its FX trading platform that increases market transparency through near real-time data and price discovery.
The new feed, known as FX Binary Multicast Feed 5ms, aims to provide Spot Matching clients with the ability to make more informed trading decisions and achieve the best possible price with in-depth and near real-time market insights.
"As a leading trading venue and data company for financial markets, Refinitiv is committed to supporting effective markets and client solutions that drive faster and smarter trading decisions," said the head of FX venues at Refinitiv Paul Clarke.
"The liquidity and feed of data from FX Matching are critical in the trading and risk management strategies adopted by institutional FX trading firms, making it imperative that we continue to enhance our solutions to drive liquidity, transparency, and smarter trade execution. The richer data in the feed will help FX traders to execute more effectively and enhance their trading strategies."
Refinitiv's FX Binary Multicast Feed 5ms, which is available to all clients who currently subscribe to the Binary Multicast Feed, will provide 'frequent and granular data' on the order book and traded prices from Refinitiv's Spot Matching platform. The feed also includes new VWAP data that enables trading clients to monitor and adjust algorithms in real-time.
The Refinitiv FX Matching platform supports both spot and forwards trading. Refinitiv said in its statement that Matching played an important role in FX trading, particularly in times of market volatility. The data provider also confirmed it had seen spot volumes spike to levels as high as they were during the UK Brexit referendum in 2016.