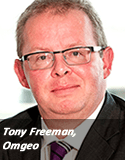 Improving technology for settlement instructions is the top challenge facing buy-side firms preparing for the introduction of T+2 in Europe, according to theTRADEnews,com's September poll.
Europe's switch from T+3 to T+2 aims to increase the safety and security of cross-border transactions and to provide a universal structure for central securities depositories, complete with a set of rules that are consistent across the continent. 
While the change may standardise the settlement cycles of the markets in Europe, other markets around the world are not keeping up. In fact, not all European markets are yet at the races.
The settlement process in Spain is currently largely manually operated. As such, the Spanish market is undergoing extensive and intensive reforms so as to be able to move to T+2 in two years' time.
In Italy, the pre-trade matching process is still conducted by telephone. While there is an ongoing effort to bring it more up to date, this process, unsuitable for the time efficiency demands of T+2, has as yet not been eradicated.
Furthermore, with half of Asia operating on T+2, the other half on T+3, and the Americas largely on a T+3 settlement cycle, Europe's move to T+2 will do little to standardise the settlement cycle internationally.
The onus has largely been placed on financial services firms themselves to prepare for this seismic shift. From finding solutions to speed up the pre-settlement period of trades, to improving and in some cases implementing automated exchange of information systems the pressure is on all firms to hit the ground running under their own steam.
A key aspect of the move to a two-day cycle is that transactions done on Friday 3 October and Monday 6 October will both have to be settled on the same day – Wednesday 8October.
Only 23% of buy-siders surveyed said that this double settlement on the implementation date would be the most challenging aspect of the move. 
"We've known about the double settlement day for a very long time," said Tony Freeman, executive director, Industry Relations, Omgeo. "It's a one-off event; up until now, the settlement cycle hasn't changed since the mid-1990s, so for most middle offices in Europe, this will be a once in a lifetime event."
"You cancel holidays, put off any implementation or testing of systems, put all hands to the pump and then deal with twice the level of settlement volume in one day," he added.
A source from BNP Paribas Securities Services (BNPP SS) was also keen to stress the importance of laying down the groundwork in advance of the double settlement date.
"We have put a lot of effort into preparing for it so that the day passes smoothly. Also, some netting effects and other factors will help to reduce this extraordinary settlement volume on 8 October."
Fund management firms were hoping to keep their transactions at a fairly modest level on Friday and Monday, wherever possible, so as to reduce the burden of double settlement on Wednesday.
According to Freeman, the market can be divided into two groups in terms of how firms must react to the shorter settlement cycle.
First, firms with limited automation of their middle office processes must take steps to implement technology solutions in advance of those currently in use. 
Second, firms with extensive automation in the middle office must learn to use that technology more efficiently.
"The fact that 46% percent of people surveyed said that improving technology for settlement instructions would pose the biggest challenge post-T+2 is interesting," said Freeman. "We perceive from our clients that it's not the technology itself, but the behaviours around that technology that need to change." 
However, that is not to play down the importance of technology as a way of coping with the shift.
"The biggest long-term disruption will be for those less automated middle offices that will struggle to manage the two-day settlement cycle," Freeman concluded.
"Technology is key to shortening the settlement cycle: you cannot go from T+3 to T+2 without automating your processes," BNPP SS added. "There are plenty of technology solutions available out there. We think the transformation that the post-trade space is witnessing at the moment is going to increasingly drive the business case for outsourcing."