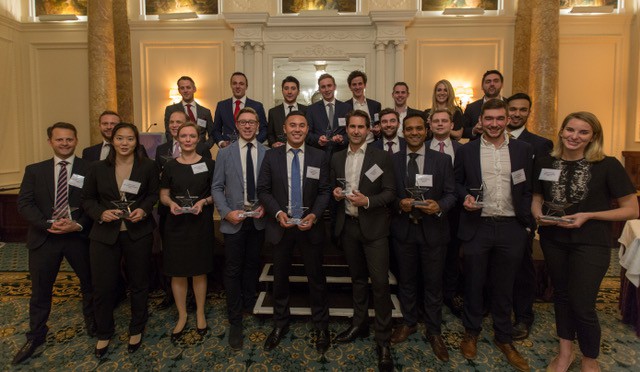 Hywel Franklin, senior portfolio manager, global equities, UBS Global Asset Management
After graduating from Oxford University, Hywel Franklin joined UBS Global Asset Management in 2001 as a fund manager in equities and has remained with the buy-side firm ever since. Throughout his time with UBS, Franklin has worked his way up from fund manager to head of global small cap equities and eventually became head of thematic equities. He is currently a senior portfolio manager for global equities.
Stephane Marie-Francoise, vice president, senior equities trading, Unigestion
As vice president for equities trading for the past four years at Unigestion, Stephane Marie-Francoise is responsible for equities program trading and single equities, global dealing, pre-trade and post-trade monitoring and best execution. He has ten years experience and was the former head of the global dealing desk at CPR Asset Management. Stephane specialises in European, US, EMEA, Emerging markets, MENA and Asian equities.
Katie Ramsey, portfolio manager/trader, Vanguard
Katie Ramsey has held various positions at major financial institutions including Nomura, Credit Suisse, RBC and Macquarie Group. Ramsey is currently a portfolio manager and trader at Vanguard after joining the firm in November 2016. In addition to her trading role she is the founder of FinanceInterns, an online blog that soon became a mentoring and recruitment platform for graduates wanting to begin a career in trading and finance. She was also nominated for the Queen's Young Leader Award in 2015. 
Pasi Hyttinen, head of bond indexing and senior portfolio manager, Europe, Vanguard
Currently Pasi Hyttinen is a portfolio manager for the European fixed income indexing team at Vanguard after joining the firm in 2012. Prior to this, Hyttinen worked as a fixed income portfolio manager for State Street Global Advisors after joining the firm in 2008. His first portfolio management role was with Danske Capital the year before he joined State Street.