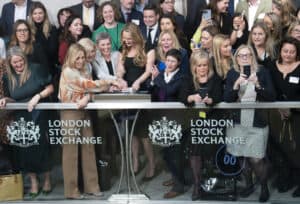 Last night The TRADE hosted a memorable event at the London Stock Exchange in partnership with LSEG, celebrating women in trading and investment and welcoming back some of the first ever female traders on the London floor to celebrate 50 years since women entered the pit. For our second annual event (and the next in a line of many more to come), we were honoured and proud to host almost 150 women and their male allies for a unique occasion of female empowerment.  
Kicked off with the closing bell ceremony, the event continued with a keynote speech from Julia Hoggett, CEO of the London Stock Exchange, followed by a conversation with three of the first female traders to enter the London floor – their memories of those early days back in 1973 were truly fascinating, and watch this space for a further exploration of their experiences.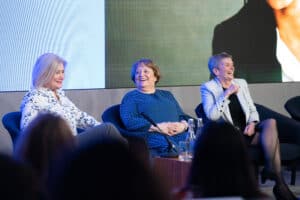 This was followed by a speech from Laurie McAughtry, managing editor of The TRADE, who presented the results of The TRADE's first ever Diversity & Inclusion Survey – which, while encouraging in some respects, highlighted in stark data the ongoing disparity between genders in senior roles – and the paucity of women at the top of the trading tree.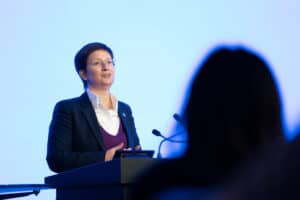 A panel discussion on exactly this topic concluded the evening's formal agenda: with Eleanor Beasley, COO, EMEA Equity Execution Services at Goldman Sachs; Eunice Zhu, head of derivatives counterparty risk (XVA) trading at SMBC Nikko Capital Markets; Laura-Jane Purnell, senior director and fixed income trader at BlackRock; Sally Francis-Cole, head of FX and equities trading sales at LSEG; and Virginie Saade, head of government and regulatory policy EMEA at Citadel, giving an honest and frank insight into their own journeys, and discussing both what barriers remain but also, what is being done right and what is working in terms of initiatives to support systemic change.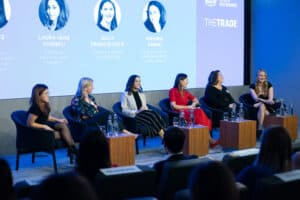 A drinks reception ended the evening, which will stand in memory as a compelling testimony to the strength and ability of the industry's exceptional (and exceptionally talented) women, and – most importantly – their appreciation, connection and support of each other, both at the junior and senior levels. The TRADE was proud to host and support such a valuable gathering.