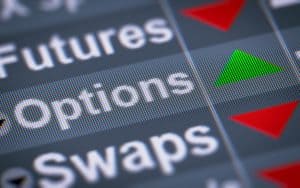 Derivatives collateral management services provider AcadiaSoft has confirmed that it's long-standing chairman, Howard Edelstein, will step down from his position later this year. 
The move signals the end of a 10-year tenure as independent director and board chairman at AcadiaSoft, whereby Edelstein led the company in either role since it was founded. AcadiaSoft has now begun the search for his replacement.
Edelstein said in a statement that his decision to step down was driven by his desire to focus on the other FinTech companies that he currently works with, including digital identity specialist BioCatch, where he is currently serving as CEO and chairman.
"Back in 2009 when I first got involved, AcadiaSoft was a promising idea being incubated by its founders, Chris Walsh and Dan Moyse, whom I had worked with at Thomson and Omgeo developing similar innovations in risk mitigation," Edelstein commented. "Today AcadiaSoft is a mature, well-funded company that has emerged as the industry standard for managing risk related to the posting of margin and collateral."
AcadiaSoft chief executive, Chris Walsh, added that Edelstein was a prime driver behind the company's transition from a FinTech startup with a handful investors, to an industry collaborative entity comprised of 17 major banks and financial institutions.  
"AcadiaSoft is now an industry-governed and majority-owned private RegTech company focusing on compliance with uncleared margin rules and other related sources of systemic industry risk, and I can't thank Howard enough for his enormous contributions in establishing this company over the past decade."