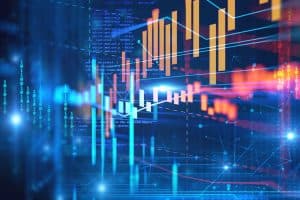 agora Digital Capital Markets has successfully completed a series of multilateral pilot sessions of its syndicated bond product, a crucial step towards developing the first truly end-to-end digital workflow for fixed income products through its agoraPlatform.
The pilot sessions took place over the last eight months and were the largest of their kind, demonstrating the product's ability to manage the complex challenges experienced in the primary market by global and regional issuers and investment banks.
Fourteen investment banks, five sovereigns, supranational and agencies (SSA) issuers and a major infrastructure provider took part in various test benchmark deals (USD and EUR), which were run concurrently.
According to agora, the platform enables interaction during the pre-issuance and launch of a new bond issue including pricing indications, mandate, deal management, part synchronisation and creation of both a digital term sheet and final terms.
In addition, all parties in the value chain are synchronised in real-time using distributed ledger technology.
The tool, developed for capital markets professionals, helps reduce time and gathers essential data in a confidential and secure environment. Service providers who operate and manage the post-trade life of a bond will be able to access this information directly.
The move falls in line with the building momentum for digitisation seen in the current market. Last month, The TRADE revealed that Nivaura was in the middle of a new funding round, seeking to raise up to $10 million to meet increased interest in automating fixed income origination workflows.
"The success of these multilateral sessions emphasises the benefits of creating a minimum viable ecosystem of users to kick-start true digitisation in the primary issuance arena," said Charlie Berman, co-founder and chief executive at agora.
"The significant and tangible benefits of a process-enhancing, time and cost-saving tool were evident to all participants. We have greatly benefited from their input and suggestions, and will continue working with issuers, banks, lawyers and other service providers as we head towards live bond transactions."