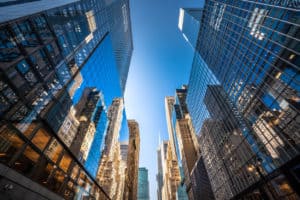 Head of fixed income trading at hedge fund, AQR Capital Management, Nicolas Steinbach, has stepped down after five years as the institution shutters its long-only fixed income division, The TRADE can reveal.
Originally reported by the Financial Times in November, sources familiar with the matter confirmed that AQR would be shuttering its long-only fixed income arm altogether and reorganising its bond investing operations.
"It's hard to move on from a great team and state-of-the-art trading tools and reports — we developed some of the best TCA and capacity analysis I've seen, but with AQR closing its fixed income funds I am looking to craft the next chapter of my career," Steinbach told The TRADE, regarding his departure.
AQR Capital Management had not responded to a request for comment at the time of publishing.
Originally joining the investment manager in 2017, Steinbach has managed the firm's fixed income business across rates and credit covering G10 rates, inflation linked bonds (ILBs), mortgage backed securities (MBS), emerging markets bonds, repo, investment grade (IG) and high yield (HY) bonds and credit derivatives for the last five years.
Prior to joining AQR, Steinbach spent six years collectively at BlackRock and Rimrock Capital as a portfolio manager, also serving as a trader at BNP Paribas and Merrill Lynch for two years and 10 years respectively.