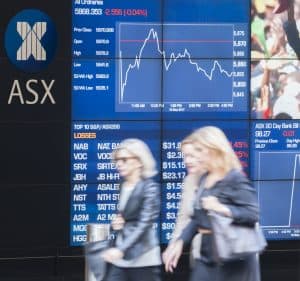 The Australian Securities Exchange (ASX) plans to go live with a new equity post-trade system based on blockchain technology by the first quarter of 2021.
In a consultation paper published by the exchange, the new clearing and settlement system designed by blockchain specialist Digital Asset will be completed between the end of 2020 and Q1 2021.
"ASX is proposing a single cutover weekend from CHESS to the new system, based on feedback from stakeholders and the positive experience with other more recent transitions being conducted on a similar basis," the consultation said.
ASX aims to start software testing from the second quarter of 2019, followed by industry-wide testing in Q1 2020. Migration testing is then expected to begin in June 2020 with migration rehearsal weekends in preparation for the go-live.
The blockchain project was heralded as a potential turning point for the post-trade industry at Sibos last year and could serve as the basis for other market infrastructures to revamp their systems using the technology.
Blythe Masters, Digital Asset CEO, described at the time ASX's final decision on using blockchain as being "the first meaningful proof that the technology can live up to its potential".
While Digital Asset's technology has not yet been proven to operate at such scale, the potential benefits are numerous. According to ASX, the technology should provide greater market efficiencies through better record keeping, reduced reconciliation, more timely transactions and enhanced data quality.
"The changes ahead will lead to innovation in new products being available to investors opening up further offerings and the potential for further offshore investment into Australia," said Johann Palychata, head of blockchain, BNP Paribas Securities Services, which is an investor in Digital Asset and helped consult on the ASX project.
"This will provide the opportunity to challenge the inefficiencies in the end-to-end value chain and the removal of redundant processes making the market a lot more streamlined, efficient and flexible, especially in terms of timings and ability to change."