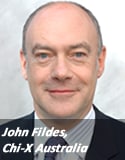 A clearing and settlement code of conduct released by Australia's incumbent exchange last week signals the venue operator will look to consolidate its current monopoly position before equities clearing competition begins in the country.
The Australian Securities Exchange (ASX) published the draft code of conduct for industry comment in reaction to the 11 February decision by the Australian government to bar the entry of a second central counterparty (CCP) to clear Australian equities until 2015.
Included in the ASX's draft were plans to establish an advisory forum that lets users and stakeholders provide input to the ASX, as well as updated pricing and terms for clearing and settlement of cash equities.
Despite the two year moratorium, the decision by the Government to grant a licence for Anglo-French CCP LCH.Clearnet to clear listed derivatives executed on new venue FEX Global last week is a positive sign it will allow competition in two years' time.
New CEO of alternative equities venue Chi-X Australia John Fildes said the draft did not explain the extent to which the new code would affect market participants.
"The ASX has a fiduciary duty to its shareholders to maximise profits, and they quite properly make that their key priority," Fildes told theTRADEnews.com. "Of course the goal of maximising profitability and protecting revenues is in fairly direct and obvious conflict with their, and our, customers – all Australian investors and market participants – best interests."
Fildes said Chi-X Australia would participate in the forum ASX will set up in addition to a number of its trading participants and welcomed the prospect of post-trade competition.
"Chi-X has shown that the advent of competition in the trading function improves service, delivers innovation and lowers fees.
"At the moment, ASX operates its monopoly clearing and settlement services at a big margin, as shown by the fact that they earn more than twice as much revenue clearing and settling cash equities as they do from trading fees in cash equities," he said, adding that the Government has made it clear it was postponing a decision to on clearing competition, not "closing the door".
Chi-X Australia – a wholly owned subsidiary of Chi-X Global – uses the ASX's post-trade facility, ASX Clear, for all clearing and settlement services.
However, the new post-trade environment in Australia may be influenced by regional developments, believes Tony Mackay, founder and CEO of new trading venue MarketBourse, and an architect of Chi-X Australia in his previous role as chairman of Chi-X Global.
"We will end up with competitive clearing in Australia, but I think it will be part of a pan-Asian clearing, similar to Europe," Mackay said.
Mackay believes the solution to competitive equities clearing will be driven by large market participants, i.e. the large banks and global asset managers who would benefit from concentrating clearing across the region.
"For LCH.Clearnet, equities clearing is a relatively small part of their business, so this focus on equities clearing misses the point that participants are trading many instruments and want cost-effective and safe clearing solutions for all their products," Mackay said.
Mackay, who launched Chi-X Europe as CEO, suggested that the ASX may team up with other incumbent Asia-Pacific exchanges such as the Singapore Exchange to harmonise clearing and settlement systems and position themselves as a pan-Asian clearing provider.
Stakeholders have until 8 May to comment on the ASX code of conduct.