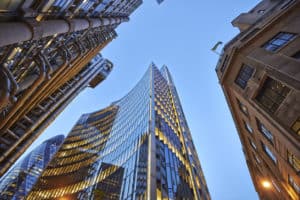 AXA IM Alts continues to expand its team with the appointments of Rob Samuel as UK head of development and Sandra Lee as head of client group alts Asia.
AXA IM Alts, which is part of AXA Investment Managers and AXA Group, is a leader in alternative investments with €168 billion of assets under management, consisting of more than €80 billion of primarily private real estate.
Based in London and reporting directly to global head of development, Germain Aunidas, Samuel will manage the full breadth of AXA IM Alts' UK multi-sector development programme.
Samuel brings more than 25 years of development and multi-sector experience in London and the wider UK to AXA IM Alts and his appointment will be key to supporting the ongoing growth of the company's development platform.
He joins from the mixed-use regeneration of Battersea Power Station (BPS), where he acted as chief development officer.
Before that, Samuel served at FTSE 100 property company British Land for 12 years, most recently as head of office development.
"The UK is one of AXA IM Alts' most important markets and home to some of our most significant and high-profile development projects," said Aunidas.
"Engaging with Rob to lead our UK development platform is, given its calibre, integral to helping us achieve our strong ambitions in the country, both in terms of the projects we want to undertake and our pursuit of sustainable development."
Alongside Samuel, Sandra Lee joins AXA IM Alts as head of client group alts Asia.
Lee brings over two decades of experience in investor relations, business development and fundraising in Asian markets to the alternative investment manager.
Her newly created role reflects the company's growth ambitions in Asia. Based in Hong Kong, she will be responsible for raising new capital in the region, reporting directly to global head of client group alts, Florence Dard. Lee will also work closely with the client group alts team to develop and maintain long-term client relationships across key global markets.
Lee has served in several senior strategic roles in her career, including serving as head of Asia investment relations for several years at alternative investment firm Angelo Gordon.
In addition, she served at The Carlyle Group and Morgan Stanley, where she served as executive director of the firm's investment management division.
Most recently, Lee has been running her own investment consultancy business which provides advice on strategy, investment management and social impact to global businesses.
"Sandra has a strong track record of building and maintaining valuable client relationships across Asia and brings with her a wealth of relevant experience in investor relations and alternatives advisory services," said Dard.
"The Asian market is a key area of growth for the AXA IM Alts business and we have strong ambitions to grow our team in the region in order to continue to provide the exemplar service to our existing client while also expand the pool of investors we advise on their global investment strategies."