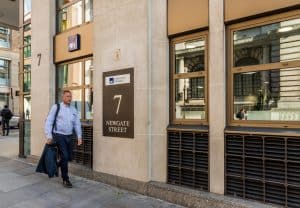 AXA Investment Managers (AXA IM) is set to slash 210 jobs globally this year as part of company-wide restructure to streamline the firm.
The €745 billion asset manager laid out plans to focus on client relationships through a segmented approach, which includes a new management team and plans to invest around €100 million to fuel its development as a long-term active asset manager.
To meet its target and implement the new strategy AXA IM said 210 jobs would be impacted, with 160 of those being in France and 40 in the UK.
The €100 million investment will be used in four areas across the business; alternatives, multi-asset and fixed income investment strategies, ESG integration, digital and data functions and quant and data science.
A new management team has also been confirmed, with several senior departures to the management board including Mark Beveridge, Christophe Coquema and John Porter who have stepped down.
They will be replaced by Matthew Lovatt, newly appointed global head of AXA Framlington, Hans Stoter, global head of fixed income, and Betting Ducat, global head of product, retail and institutional development.
"I am proud to introduce AXA IM's new management board," CEO at AXA IM, Andrea Rossi commented. "I am confident that this diverse, committed and highly experienced team will successfully drive our transformation journey."
The changes are expected to be implemented in the fourth quarter this year following a social consultation to limit social consequences, AXA IM said.
"AXA IM will remain focused on servicing its clients with the same level of dedication and attention during this change process which is key to ensure the company continues to grow, brings value to its current and future clients and remains a key player in the asset management industry in the long term," Rossi concluded.