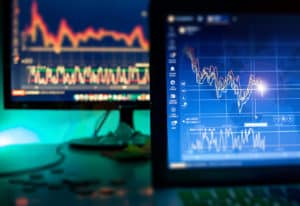 Fixed income trading software provider AxeTrading has teamed up with FinTech Overbond to integrate its predictive analytics with the AxeTrader execution management system (EMS).
AxeTrader EMS users will be able to configure the analytics themselves, providing access to Overbond's corporate and government bond intelligence (COBI) pricing and artificial intelligence-based predictive analytics platform for direct insight into securities from the EMS workflow. 
"Working with Overbond and other leading data providers, we at AxeTrading embrace the principles of interoperability to give Traders seamless control of their workflow," said Mark Watters, COO of AxeTrading. "Some other platforms look to constrain and create a walled garden forcing users to be dependent on a limited range of options. We free them to make best use of their existing systems, diverse trading venues and the latest augmented data."
COBI pricing is one of the most advanced AI bond pricing services for electronic bond trading, Overbond said, using deep data aggregation and AI modelling trained on five years live markets data and 20 years of back-data history. 
"Overbond COBI pricing can enhance users' bond trading workflow by providing precise executable prices in up to 30% more situations when there is no directly observable trading price in the market. Trading desk revenue can be grown significantly through their access to this insight," added Vuk Magdelinic, CEO of Overbond.
The partnership with Overbond follows AxeTrading's deal with investment bank UBS. The firm boosted the AxeTrader EMS with workflow and $30 billion of UBS BondPort liquidity in credit, rates and emerging market bonds. UBS Bond Port is the Swiss bank's electronic execution credit smart order router.