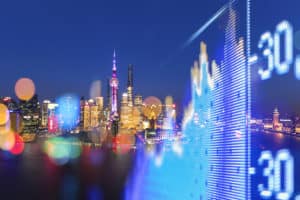 UK investment manager Baillie Gifford has entered the Chinese market after gaining approval to operate as a private securities manager and opening a new office in Shanghai.
In a statement, Baillie Gifford said the combined moves are part of its efforts to increase investments in Chinese companies and launch private funds to Chinese investors.
Baillie Gifford launched its first China fund in 2008 and has since invested in more than 100 companies based in mainland China, currently around £45 billion.
The company's global investment teams have been based in Edinburgh, but a local presence in Shanghai will allow it to deepen existing relationships with Chinese companies, including Alibaba, Ant Group, Meituan, NIO, Pinduoduo, Ping An Good Doctor, TAL Education, and Tencent.
"We have been investing for our clients in some of the most inspiring and influential Chinese companies for decades, providing long-term capital that enables them to innovate and grow for many years. That innovation is accelerating as Chinese entrepreneurs harness technology to create new business models, products and services for millions across China, transforming entire industries," said John MacDougall, partner and chairman in China at Baillie Gifford.
"We are building a team based in Shanghai to provide devoted, local expertise to boost our research into these rising Chinese companies. We hope that combining knowledge from the team on-the-ground with broader perspective from investment teams in Edinburgh will allow us to assess the opportunities with greater insight, in the search to find China's future winners."
In May of last year, Baillie Gifford opened a new office in Frankfurt making it the first client office in mainland Europe for the investment management firm. The company said at the time the Frankfurt office would serve as a gateway to Europe.