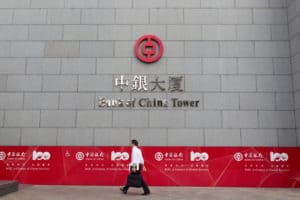 Bank of China has launched an artificial intelligence-based forex trading signal prediction application through the Refinitiv Eikon desktop.
Known as DeepFX, the tool was developed by the digital asset management division of Bank of China using deep learning technology to predict short-term price movements on major foreign exchange currency pairs.
"With the unprecedented increase in market volatility across global financial markets in recent months, the Bank of China's DeepFX application is a timely and practical tool to empower users with the insights they need to navigate the turbulent FX landscape," said Nicole Chen, Head of China at Refinitiv.
Bank of China said the 'Lite' released version of the DeepFX app provides forecasting in real-time of FX trade signals in 5-minute intervals, while displaying back-test results within 10 days.  
The app currently covers six major currency pairs, including EUR/USD, AUD/USD, GBP/USD, USD/CAD, USD/JPY and USD/CHF. Bank of China added the app is aimed at helping traders, quant developers, FinTech innovation heads, as well as data scientists.
"We are pleased to see Bank of China leveraging our platform to showcase their AI technology and financial expertise for customers. We certainly look forward to having more financial institutions take advantage of our open platform to build out their service offerings in China," Chen concluded.