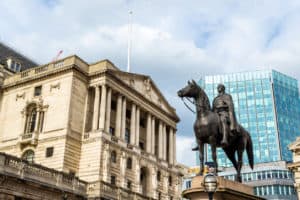 The Bank of England has today announced that it will use granular order book data provided by BMLL for its research and analysis.
The Level 3 Data provided by BMLL offers full transparency of the order book, derived from insert, modify, execute or delete order messages across venues. Clients – including BofE – can use it to examine order behaviour, fill probability, resting time and queue dynamics.
"We are very proud to work with the Bank of England by delivering the most granular order book data available, enabling their ongoing research and analysis," said BMLL chief executive officer, Paul Humphrey.
The news follows an announcement from BMLL in October that it had raised $26 million in a in Series B investment from Nasdaq Ventures, FactSet, IQ Capital's Growth Fund and ACF Investors, among others to finance its North American expansion.
"The race for speed is over and the race for data and analytics is on," Humphrey told The TRADE in October.
"When we're speaking to our customers in the US and UK, it is clear that there is an increasing demand from trading firms for analytics that help them understand how markets truly behave. At the same time there is a real lack of quant resources to carry out the data analytics necessary to make better trading decisions."