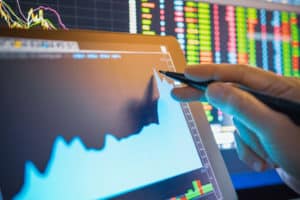 BGC Partners' electronic trading services and software provider, Fenics GO, has added 37 HKEX MSCI derivatives products to its platform.
Fenics GO is integrated with Eurex workflow and allows traders to anonymously access and interact with block liquidity in futures and options for processing of cleared derivatives trades.
In addition to trading, the platform also provides market data related to the execution of exchange-listed futures and options.
The firm said the inclusion of HKEX derivatives products would significantly expand to its ability to arrange block trades in an "efficient and compliant" way.
Jean-Pierre Aubin, co-global head of brokerage at BGC and chief executive of Fenics GO, highlighted the business' commitment to the electronic evolution of the derivative markets.
Wilfred Yiu, co-chief operating officer and head of equities at HKEX, echoed this: "The use of this accessible and efficient technology platform will support the continued development of our markets, offering customers around the world better choice and promoting transparency, market compliance and auditability."