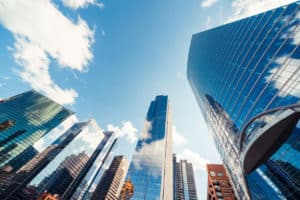 Berenberg cut over 50 jobs in its London office on Tuesday, The TRADE can confirm. The layoffs follow an initial round of cuts in its London office over the summer, as well as two rounds of New York reductions which have seen its US headcount streamline by around 50%.
The move comes despite optimistic growth ambitions for the bank, which in 2021 achieved the best results in its 423-year history, posting net profit of EUR170.1 million, a jump of 57% on the previous year. As a privately-owned bank, Berenberg does not post quarterly results, but 2022 looks to have been a more challenging year. Despite plans for growth expressed in January, the bank has instead steadily reduced headcount in key offices on both sides of the pond.
In early June, Berenberg filed a notice that it would be letting go of 47 employees due to "economic dislocation" while a further 10 employees were reported to have lost their positions on Monday.
London has suffered a similar fate. Around 30 investment banking roles were reported to have been cut over the summer, and this week another 55 employees are believed to have been let go.
Berenberg is aiming to cut $1.4 billion in costs by 2024, and the latest round of cuts will contribute to this goal. The bank is not alone – the news comes amid a raft of job cuts across Wall Street this year: with Barclays, RBC Capital, Deutsche Bank, Morgan Stanley, Goldman Sachs, HSBC and Citi among those paring back their investment banking divisions. Credit Suisse, one of the banks worst hit in recent years, is expected to slash 2,700 jobs by Christmas as part of its restructuring effort, with a further round expected any time now.
The belt-tightening comes on the back of one of the worst years ever for deal-making, with banks cutting bonuses as they struggle to keep their investment arms above water. According to Dealogic data, global dealmaking in Q3 dropped to $722 billion – 38% lower than the previous quarter and 54% down from a year earlier, making Q3 the worst quarter since Q2 2020, when the start of the pandemic halted dealmaking altogether. North America fared worst, with M&A plunging 63%, while Europe fell by 41% and Asia-Pacific by 51% over the same period. Global investment banking revenues were down 38% over the first nine months of the year to 30 September.
Berenberg did not immediately respond to requests for comment. However, a source close to the matter noted that a "small re-shaping" was likely across the sell-side in all business segments over the next few weeks and months, due to the current times and pressures.