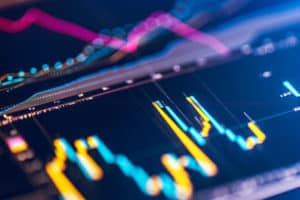 Interdealer broker BGC Partners has hired a market operations director for CME Group's electronic trading platform Globex to lead its data operations for the Fenics division.
Ray Bencheikh confirmed in a post on social media that he has been appointed global head of data operations for Fenics Market Data starting this month in London.
He joins the firm this month after three years at CME working within the exchange group's Global Command Centre.
Bencheikh previously worked at NEX Group, formerly ICAP, which CME acquired for £3.9 billion in 2018. He was a former EMEA operations manager at ICAP and managed NEX's Data Operations and Quality Assurance team globally, ICAP's former Information Services business.
"I'm excited to start my new role tomorrow at BGC Partners, Fenics Market Data Group… Thanks to all my friends and ex colleagues at CME Group, NEX, ICAP, EBS and BrokerTec for making my time at the firm extremely memorable, sincerely," Bencheikh said in the post.
CME recently launched a new post-trade services company in collaboration with IHS Markit after confirming plans for the joint venture earlier this year. IHS Markit paid the derivatives exchange a $113 million equalisation payment to purchase 50% of the newly launched entity. Further terms were not disclosed.
Known as OSTTRA, the new company combines CME's optimisation businesses including Traiana, TriOptima, and Reset and IHS Markit's derivatives reporting service, MarkitSERV, to offer post-trade service to OTC markets.