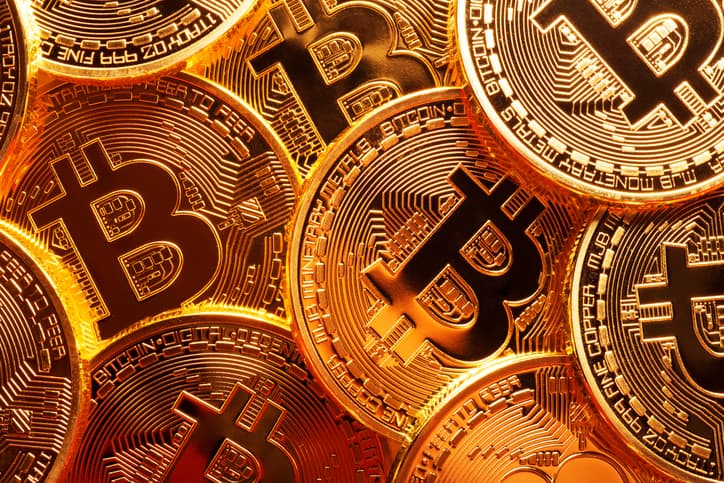 The US securities watchdog has halted the prospect of Bitcoin exchange-traded funds (ETFs) after raising concerns about the cryptocurrency's liquidity and valuation.
A letter published by the Securities and Exchange Commission (SEC) this week asked firms to withdraw requests to launch the products until multiple issues have been resolved.
ETFs must value their assets each business day to strike a net asset value, but Bitcoin's volatility, market fragmentation and lack of regulation creates an unclear valuation process, according to the regulator.
"Appropriate valuation is important because, among other things, it determines fund performance, what investors pay for mutual funds and what authorised participants pay for ETFs," the SEC said in its letter addressed to the Investment Company Institute and the Securities Industry and Financial Markets Association.
Furthermore, funds are required to maintain sufficiently liquid assets to provide redemptions on a daily basis, alongside a daily risk management programme under the new 22e-4-liquidity rule.
The SEC warned fragmentation and extreme volatility in the cryptocurrency markets could require unusually large redemption amounts to compensate for steep market declines.
"Until the questions identified above can be addressed satisfactorily, we do not believe that it is appropriate for fund sponsors to initiate registration of funds," the letter stated. "We have asked sponsors that have registration statements filed for such products to withdraw them."
Over the last five years, the total value of all Bitcoin market capitalisation has grown from less than $1 billion to over $183 billion, with daily notional turnover over $10 billion.
Interest in cryptocurrency trading among institutional investors has spiked recently, following the launch of Bitcoin futures products by major exchange operators CME Group and Cboe at the end of last year.
The unprecedented surge in cryptocurrency trading and its extreme volatility has drawn the attention of financial regulators worldwide. Earlier this month the value of Bitcoin plummeted amid news of plans to ban trading of the asset in South Korea.
SEC chairman Jay Clayton said in December: "There are tales of fortunes made and dreamed to be made. We are hearing the familiar refrain, 'this time is different'."