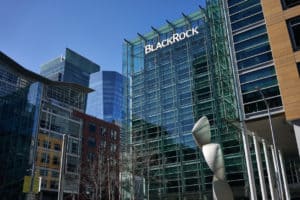 A 20-year BlackRock veteran that has been instrumental in developing the asset manager's flagship Aladdin platform has departed to join data and analytics provider IHS Markit.
Zion Hilelly has been appointed managing director, head of operations, client support, and services and transformation for its financial service solutions division, in a newly-created role.
Hilelly previously spent 20 years with asset management heavyweight BlackRock, where he was a managing director responsible for developing and leading the post-trade businesses and capabilities of the firm's Aladdin platform.
More recently, Hilelly created and led Aladdin's outsourcing business as head of outsourcing product for the investment operations platform. Earlier in his career at BlackRock, he was head of portfolio administrations, helping develop the institution's operating environment for institutional clients.  
"Through the integration of our leading multi-asset software, data managed services, and full outsourcing solutions, IHS Markit will be uniquely positioned to provide holistic front-to-back solutions that can meet the growing needs of asset owners, asset managers, and capital markets participants in private and public markets," commented Hilelly on his new role.
At IHS Markit, he will oversee the global operations and transformation of the financial services solutions business, which consists of various products including ClearPar, WSO, iLEVEL, Debtdomain, EDM, and thinkFolio.
"Zion's expertise is well-recognised across global financial markets and he will be instrumental in accelerating our vision for an enhanced customer experience with greater flexibility, efficiency, and best-in-class delivery," added Andrew Eisen, senior vice president and head of financial services solutions at IHS Markit.
Earlier this month, IHS Markit teamed up with fixed income market data provider BondCliQ to integrate US corporate bond pricing data within its investment management platform, thinkFolio. thinkFolio clients will gain click-to-view, consolidated, and pre-trade institutional bond quote data from 34 dealers, as well as post-trade and normalised TRACE data.