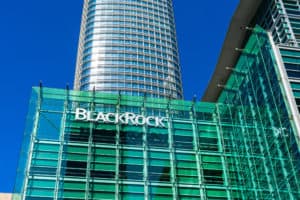 Asset management heavyweight BlackRock has taken a minority stake in data science and sustainable investing analytics firm, Clarity AI, which will be integrated with its Aladdin platform.
BlackRock said it will roll out Clarity AI's capabilities on its flagship investment operations platform to provide users with insights on the social and environmental impact of more than 30,000 companies.
The move follows an increased focus on environmental, social and governance (ESG) and sustainable investing strategies at BlackRock with the recent launch of Aladdin Climate, a software application that allows investors to quantify climate risk within portfolios on the platform.
"Investors are galvanised around sustainability as a critical consideration in managing immediate and future risks, and better data is foundational to this," said Mary-Catherine Lader, head of Aladdin sustainability at BlackRock. "As BlackRock makes sustainability its standard for investing, we are committed to raising the standards for ESG data and technology."
Clarity AI deploys big data and machine learning technology to produce actionable sustainability and impact insights. Its technology and data science capabilities analyse companies and local governments across 200 countries.  
The analytics firm will expand Aladdin's existing sustainability dataset and complement traditional ESG disclosures. It also supports regulatory and client reporting to help investors meet sustainability disclosure requirements.
"We're investing in new analytics and software in Aladdin and are also integrating capabilities from strategic partners like Clarity AI so clients can understand their investments' social and environmental impact and risks," Lader added. "Clarity AI's capabilities use machine learning to help Aladdin clients analyse a broader universe of companies, address their disclosure obligations and build more sustainable portfolios."