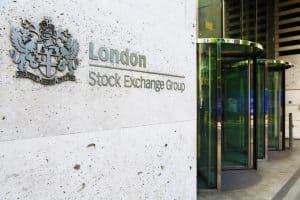 The Turquoise Plato anonymous block trading platform from the London Stock Exchange Group (LSEG) has set a new daily record this month following a surge in market volatility.
Turquoise Plato Block Discovery hit a new daily trading record of €1.42 billion on 9 November, the LSEG confirmed, significantly higher than the previous record of €1.23 billion set earlier this year on 9 March.
"In 2020, block trading has become increasingly mainstream among institutional investors seeking access to liquidity. We are pleased to see continued growth of Turquoise Plato Block Discovery, which reported another record day as global equity markets rose on 9 November," said Dr Robert Barnes, chief executive at Turquoise. 
In April, Barnes told The TRADE that the market volatility due to the coronavirus pandemic had led to a shift in how traders are interacting with larger-sized trades.
Statistics from Turquoise and Rosenblatt Securities seen by The TRADE show that just 3% of activity on Turquoise Plato was executed through conditional midpoint block workflow via Turquoise Plato Block Discovery in 2016, but that has since surged to more than 50% of activity in the dark pool.
Launched in partnership with not-for-profit Plato Partnership, the large-in-scale (LIS) block trading mechanism has become a popular MiFID II compliant platform for traders to execute large anonymous block orders.
Block trading has soared since MiFID II was introduced in 2018, alongside the number of venues facilitating LIS trading.
As well as the new block trading record, the LSEG launched its new closing auction mechanism on 19 October.
Known as 'Trade At Last', the tool allows traders to submit firm and conditional orders for an additional ten minutes after the closing auction has completed its price formation process and published the official closing price at 4.35 pm.