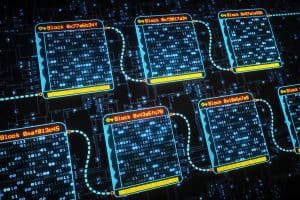 Blockchain technology specialist trade.io has confirmed it will launch its flagship exchange on 17 July, with 1,000 people gaining access to the BETA platform on the day.   
Speaking at a Bloomberg event in London, trade.io's chief executive, Jim Preissler, made the announcement and said the firm is also hoping to launch its liquidity pool following the launch of the new exchange.
Users of the trade.io exchange will be able to use the firm's cryptocurrency, Trade Tokens, for transactions across foreign exchange, commodities, precious metals and cryptocurrencies.
"The community has been eagerly waiting, so it gives me great pleasure to announce that we will finally launch on 17th July. It will be a staggered launch to 1,000 people initially, with future clients to be on-boarded in the days to follow," said Preissler.
trade.io has been preparing for the launch of its exchange for some time, having recently introduced high-level security systems to fend off cyberattacks and hacks on the website and its users.
The security system includes functions such as, proprietary algorithms for ensuring security to the exchange funds and wallet, extensive risk assessments and an in-house cybersecurity team monitoring activity 24/7.
The firm's chief technology officer, Charles Voltron, explained at the time that trade.io's approach to securing the exchange has been holistic.
"Other than protecting the exchange with a multi-layered defence tactics, we are enhancing our employees' awareness for cyber events, we protect our business processes and our internal technologies," he said.
"When it comes to security, the trade.io team is firm on not cutting any corners and is committed to having an exchange that clients feel safe using."