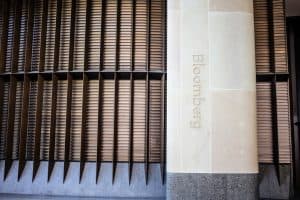 Bloomberg is working alongside Itiviti to transition clients from its sell-side execution and order management solutions (SSEOMS) platform, after announcing plans to withdraw the system from the market.
Itiviti said in a statement that Bloomberg is now sharing key information about its SSEOMS and has enabled pre-integration of several products, including Bloomberg's B-PIPE market data feed and sell-side sales platform DASH Enterprise.
Bloomberg confirmed its plans to decommission the SSEOMS platform earlier this year in order to focus on its more valuable business lines. Itiviti has since been onboarding SSEOMS clients to its own order management system (OMS), and has made several key hires, most from Bloomberg, to bolster its efforts in the space.
"Itiviti recognises that migrating to a new execution and order management platform is a complex undertaking which requires detailed preparation, and we are delighted to work closely with Bloomberg to streamline this process," said Linda Middleditch, EVP and head of product strategy at Itiviti Group.
Middleditch joined Itiviti in June from Bloomberg where she was formerly global head of SSEOMS product management. She is responsible for executing the strategy to provide a migration path for SSEOMS clients to Itiviti's multi-asset OMS. Middleditch has previously held senior product development roles with Citi and Morgan Stanley.  
"Our multi-asset OMS provides a great solution for the Bloomberg SSEOMS clients, who will benefit from the significant investment we are making in the platform to accommodate their needs. It is an incredibly exciting time for these clients to join Itiviti," Middleditch added.
Itiviti has bolstered its sell-side product team with the most recent new hires of implementation engineer, Alex Bloomfield, and project manager, Kevin Jackson, who both join the company from Bloomberg where they were formerly part of the SSEOMS platform team.
"Our recruitment of Alex and Kevin further demonstrates Itiviti's commitment to a smooth, efficient transition for SSEOMS clients, and our determination to be the partner of choice for firms as they move ahead to a next-generation execution and order management platform," Middleditch concluded.