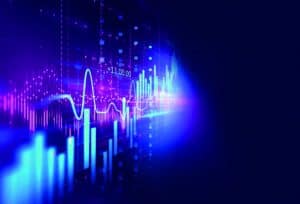 Bloomberg has introduced a range of new developments – which include new tools and functionalities – to its Rule Builder (RBLD) solution, aiming to strengthen client execution by improving the efficiency of rules-based trading.
RBLD allows its users to create rules within the Bloomberg Terminal in order to automate actions on selected orders that are shared, modified, and enabled or disabled across a trading desk.
Colby Jenkins, strategic advisor, capital markets at Aite-Novarica, said: "Effective automated trading solutions improve productivity and support the customised ways in which market participants look to access liquidity," adding that these solutions allow firms to redirect focus to high-value activities for their clients.
As well as an increase of more than double in the amount of fixed income rates activities automated through RBLD since 2021, data showed that there is now almost five-times the amount of round-lot activity as more clients increase the size of the orders they automate using RBLD, according to Bloomberg.
Recent enhancements to the service include: timed releases which permit users to automatically route orders; order rerun which allows clients to immediately re-submit a trade in the event the rules-based trade has not executed; and integrated economic data which enables clients to queue order to appear in a fixed income EMS (TSOX) during the rules-specified time period.

Ravi Sawhney, global head of trade automation and analytics at Bloomberg, said: "As automation is now critical to our buy-side clients' trading workflows, they need solutions that deliver innovative capabilities that help in both boosting productivity and demonstrating execution performance improvements."