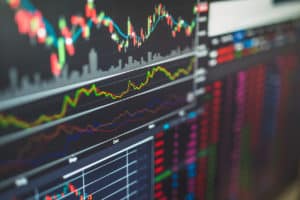 A MiFID II product expert and former 12-year veteran of Bloomberg has been appointed chief operating officer at compliance technology provider SteelEye.
Rob Friend joins SteelEye in the executive role after departing Bloomberg in August last year. His appointment comes as part of the firm's planned expansion into the US and Asia Pacific, SteelEye said in a statement.
"As we continue our growth trajectory, Rob will be instrumental in ensuring our internal operations platform can support our fast pace of growth," said Matt Smith, chief executive officer at SteelEye. "His experience scaling global businesses will be valuable as we prepare to expand our operations into new jurisdictions."
Friend has 24 years' industry experience, most recently serving as global head of enterprise product implementation and quality assurance at Bloomberg, where he devised the product strategy and 'go-to-market' process for MIFID II solutions.
He was also previously chief risk officer for Bloomberg multilateral facility (MTF) as MiFID II took effect, and was instrumental in deploying major software changes for Bloomberg's acquisition of the risk analytics and index solutions business at Barclays in 2016.
Earlier in his career, Friend worked at several other major institutions, including Bank of America, Goldman Sachs, and spent seven years with JP Morgan.
At SteelEye, Friend will be responsible for scaling upwards SteelEye's operations, including optimising internal workflows, client integration, and customer engagement. The RegTech specialist's chief technology officer, David Haines, has been acting as chief operating officer as the firm searched for a permanent appointment.
"I have been watching SteelEye's progress since its inception some three years ago and am impressed by the company's strong momentum," Friend commented. "I look forward to working with Matt and the SteelEye team to help expand the business internationally and cement SteelEye's position as the emerging market leader for compliance technology and data management."