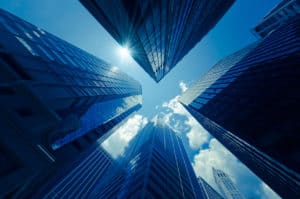 Canada's BMO Financial Group has confirmed it will acquire US-based agency broker and algorithmic trading specialist Clearpool, as it looks to bolster its electronic trading platform.
BMO said in a statement that upon closure of the deal, which is expected to occur in the second quarter this year, Clearpool will remain a separate broker-dealer from BMO with barriers in place to protect confidential client information. Terms of the deal were not disclosed.
Clearpool was founded in 2014 and provides primarily US-based broker-dealers with trading technology and agency execution services, with its flagship algorithmic trading management system designed to help clients meet best execution requirements. Clearpool has around 60 employees and more than 100 clients.
"BMO Capital Markets is accelerating on our strategic priorities of delivering exceptional client-experiences, driving an innovation mindset, activating a high-performance culture and simplifying how we do business," said Dan Barclay, CEO of BMO Capital Markets. "The acquisition of Clearpool is consistent with these priorities as it gives us access to leading next-gen trading technology and a broker-dealer client base."
BMO added that Clearpool will deliver 'powerful' new capabilities to its electronic trading platform. Citing a report from Greenwich Associates in 2018, BMO said electronic trading is a rapidly growing portion of the global equity secondary commission pool, with the report estimating that 73% of global equity flows are executed electronically and for more liquid developed markets, the rate is likely over 90%.
"The acquisition positions us well to accelerate the next step in our platform development and provide the infrastructure to become a global, multi-asset class electronic trading solution," Joseph Wald, CEO and co-founder of Clearpool, added. "None of this would be possible without our employees, clients, and advocates who continue to shape our vision of transparency and collaborative trading solutions."