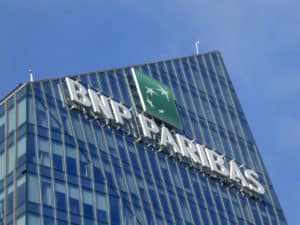 BNP Paribas Securities Services is set to offer a full front-to-back office service to its hedge fund manager clients through a unique partnership with financial services technology vendor Broadridge.
The custodian will utilise Broadridge's Portfolio Master, which combines order management, portfolio management and risk management into a single application, giving it a range of new front-office capabilities alongside its custody and fund administration services.
"We are developing and rolling out a front-to-back solution for our hedge fund clients, leveraging on our partnership with Broadridge's Paladyne OMS and combining it with our middle and back-office services," said Diarmuid Ryan, global head of hedge fund services, BNP Paribas Securities Services.
"The pressure on the COO (chief operating officer) is often cost and infrastructure-driven, and they want to transform costs by going to one stop shop for front-to-back solutions. This has been resonating very well and a growing topic for both our firms and we see a lot of potential for it."
BNP Paribas's new front-to-back service is similar to its French-banking rival, Societe Generale Securities Services (SGSS). Last year, SGSS partnered with trading technology vendor SimCorp for its front-to-back offering, CrossWise.
Broadridge acquired Paladyne Systems in 2011 for $76.5 million, which has since evolved into its multi-asset order and portfolio management platform, enabling fund managers to track the full life-cycle of a trade in a single application.
Global custodians are increasingly seeking to evolve their business models, which have traditionally centred on the back-office, to include front-office services. At the same time, front-to-back portfolio management systems have become a more viable and common deployment option for the buy-side.
This trend largely shaped the $2.6 billion acquisition of Charles River Development (CRD) by State Street last year. The proposition of its 'One State Street' offering is to provide a fully integrated front-to-back, plug-and-play service, linking custody and fund administration with Charles River's Investment Management System.
Others have taken a slightly different route, with Northern Trust launching its Integrated Trading Solution last year, an outsourced trading service combining its equities and fixed income capabilities with middle and back-office services. It also integrated its middle-office technology with a number of order management systems (OMS) providers, including Bloomberg, focusing on trade capture, data synchronisation and reconciliation.
Meanwhile, BNY Mellon struck a landmark alliance with BlackRock, whereby the global custodian would provide mutual clients to provide data insights, accounting and asset servicing tools to users of Aladdin. BlackRock's flagship portfolio and risk management platform.