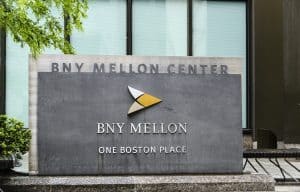 BNY Mellon's markets business has appointed a global head of foreign exchange (FX) sales from Morgan Stanley for a newly created role.
Harry Moumdjian joins BNY Mellon Markets after more than seven years with Morgan Stanley as an executive director, where he oversaw the bank's DeltaFX and e-FX sales. Prior to this, he was a vice president for fixed income, currencies and commodities at Goldman Sachs for just over two years.
With around 20 years' experience working in FX, Moumdjian has also held several senior roles at major financial institutions including Bank of America, Citibank and Nordea Markets.
At BNY Mellon, Moumdjian will unify the FX sales team globally under one leader and review its currency product suite as it builds out a full-service FX platform to improve client experience.
The investment bank has made efforts over the past year to expand its FX trading business, most recently with the launch of its FX options products in the US.
BNY Mellon's currency trading desk currently offers various FX derivatives products, including  spot, forwards, and non-deliverable forwards. The addition of options complements its existing FX business which consists of FX custody, payments and hedging, the bank said at the time.
In January, BNY Mellon also confirmed plans to launch its FX prime brokerage service taking on rivals such as Deutsche Bank, JP Morgan and Citi. The service was spearheaded by Jason Vitale, Deutsche Bank's former co-head of listed derivatives, clearing and FX prime brokerage, who joined BNY Mellon in May last year.
Moumdjian will be based in New York and will report to BNY Mellon's global head of FX, Adam Vos.