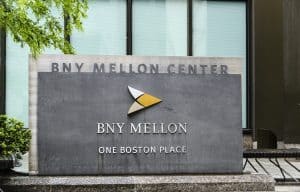 BNY Mellon has gone live with foreign exchange (FX) options products in the US to allows their clients to better hedge currency exposure.
The new venture will be led by Sam Osterman, who joined BNY Mellon as global head of FX options in January. He formerly served as head of flow options at Barclays before joining BNY Mellon.
The bank's currency trading desk currently offers several FX derivatives products, including  spot, forwards, and non-deliverable forwards. BNY Mellon said the addition of options complements its existing FX business which consists of FX custody, payments and hedging.
"Options is a must-have as we transition into a full-service FX franchise that can meet all of our clients' end-to-end trading, hedging, payments and administrative requirements," said Adam Vos, global head of FX at BNY Mellon.
"We have further enhancements to come later in 2018 as we continue to retool our FX capabilities to better equip clients for the challenges of today's currency markets."
BNY Mellon has increased its efforts in the FX space recently, after confirming plans to launch FX prime brokerage taking on rivals such as Citi, Deutsche Bank and JP Morgan. The service was developed in order to provide BNY Mellon's clients with access to a new source of liquidity in FX.
Speaking to The TRADE in February, Vos explained that over the past ten years, prime brokerage services were traditionally mis-priced, but mandatory margin requirements, increased bank capital charges, and a tighter liquidity environment have seen a reassessment of the price.
"Given that it's now priced appropriately, we feel it's an ideal time to deliver prime brokerage to our FX clients and we've had a fantastic response from that customer base following the announcement," Vos told The TRADE.
Click here to read the full interview.