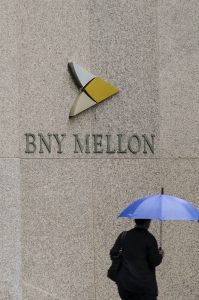 BNY Mellon's Pershing has entered into a definitive agreement to acquire direct indexing solutions provider Optimal Asset Management.
Closing of the acquisition is subject to customary conditions and is expected to occur before the end of 2021.
Optimal Asset Management's patented software offers customisable direct indexing solutions to investors looking for personalised portfolios which match with their values.
In addition, the firm addresses increasing client demand for improved investment customisation by choosing individual equities in an index solution, which includes options to tailor their portfolios for sustainable investments.
The direct indexing market is expected to grow from $350 billion in assets under management (AUM) in 2020 to $1.5 trillion in AUM by 2025.
The acquisition will form part of Pershing's recently launched business unit Pershing X that is said to design and build innovative solutions for the advisory industry.
"The acquisition of Optimal Asset Management is the latest step in our Pershing X buildout, which aims to fuel growth by helping clients solve the challenge of managing multiple and disconnected technology tools and data sets," said Jim Crowley, chief executive of Pershing.
"As part of our continued efforts to provide clients with innovative offerings, we're delighted to now be able to offer Optimal Asset Management's direct indexing capabilities to our advisory clients within Pershing, as well as to our institutional and retail clients within BNY Mellon's investment management business."
According to Pershing, clients are expected to gain benefits following the acquisition, including personalised investor portfolios aligned to values and tax optimisation benefits for investors, as well as improved acquisition and retention efforts for advisors through deeper, more personalised investment planning.
"We're excited about joining Pershing X and the possibilities that we can jointly deliver to clients seeking customised direct indexing solutions. We are proud of the reputation we have built at Optimal Asset Management and the industry innovation we've delivered," said Vijay Vaidyanathan, founder and chief executive of Optimal Asset Management.