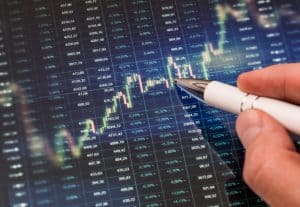 Charles River Development has formed a partnership with fixed income market data provider BondCliQ to bolster its investment management solution (IMS) with pricing in corporate bonds.
The deal will provide traders and portfolio managers with pre-trade institutional price quotes in US corporate fixed income securities, and post-trade TRACE data via the Charles Rivers IMS, which combines order and execution management functionality.
"Incorporating BondCliQ's innovative pricing solutions in the Charles River IMS provides our clients with an important new source of actionable pricing data and analytics, helping them adapt to rapidly changing fixed income markets and growing regulatory mandates," said John Plansky, CEO of Charles River. "Expanding our relationships with leading data providers such as BondCliQ empowers traders and portfolio managers with real-time intelligence, and improves price discovery and liquidity access."
BondCliQ will offer its consolidated quote display for centralised pricing data for buy- and sell-side firms, in a bid to provide a more efficient secondary trading market with accurate and reliable dealer quotes. The pricing will also allow fixed income asset managers to manage pre-trade liquidity for best execution requirements, and traders will be able to view bids and offers, with attribution and size details sourced from 27 major dealers.
"The ability to access BondCliQ's pricing data directly from the Charles River platform streamlines the trade lifecycle for fixed income managers, from idea generation and pre-trade analytics through to trade execution and regulatory reporting," Chris White, CEO of BondCliQ, added.
In November last year, BondCliQ inked a similar partnership with the London Stock exchange Group's MTS Markets business. The deal saw MTS combine its BondsPro pricing with BondCliQ's data visualisation technology to provide clients with a more holistic view of liquidity.