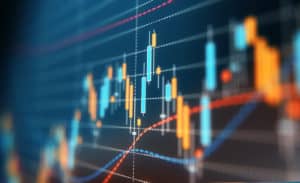 Broadridge Financial Solutions has partnered with analytics solution provider Point Focal to offer clients improved access to portfolio analytics and alternative data driven quantitative insights.
The partnership will see Point Focal's insights incorporated into Broadridge's order-routing network platform, NYFIX, providing automated reports which combine data, visual analytics and natural language processing to expose signals to improve single stock and portfolio performance while de-risking exposure.
"By incorporating Point Focal's analytics into the NYFIX order routing network, we're able to deliver a new level of portfolio insights for clients," said George Rosenberger, general manager for NYFIX at Broadridge Trading and Connectivity Solutions.
"Point Focal provides a unique lens on the market which will help add alpha to the trading process and these new insights will rapidly improve performance while mitigating execution risk and simplify trading." 
Broadridge's NYFIX clients, which includes buy- and sell-side firms, will have access to custom portfolios and watch lists, built from Point Focal's data derived from marketing sources and delivered in digestible and actionable summaries, the firms said in a statement.
"Broadridge is a trusted partner touching many investment management operations and has a history of identifying innovative technology solutions," said Thomas Bryant, director of sales and business development at Point Focal.
"Combining Point Focal analytic assets with Broadridge's network and ability-to-scale creates an unprecedented experience for decision-makers."