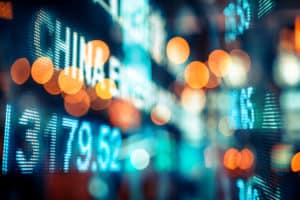 Infrastructure and connectivity provider BSO has upgraded the connectivity of the Chinese capital market with improved routes between Shanghai and various financial hubs.
As part of the enhancement, routes between Shanghai and London, Hong Kong and Tokyo have been upgraded.
BSO claimed that the upgrade meant it was delivering the fastest connection to the equities and futures markets in Shanghai of any provider in the market.
"Developing a truly reliable low-latency route into China is a major technical challenge, but being at the forefront of connecting the trading community to high-growth regions such as Shanghai is core to BSO's service-led approach," said Michael Ourabah, chief executive officer at BSO.
"We have brought together the most robust technology and knowledge of working in every corner of the world to supercharge these routes. This combination equips our customers with a potent blend to trade the fastest into some of the world's highest-growth regions."
The enhancements to its offering in Shanghai follow a similar initiative by BSO in partnership with the Frankfurt Stock Exchange last month as it looks to reduce latency globally.
As part of the initiative, newly upgraded routes between Frankfurt and Istanbul, Moscow and Hong Kong were established to ensure low latency connection for clients trading with those regions on Borse Frankfurt.
Trading venues globally are increasingly looking to reduce latency as markets become increasingly connected to one another.
The London Stock Exchange also moved to improve its connectivity with rival provider TNS in October last year.