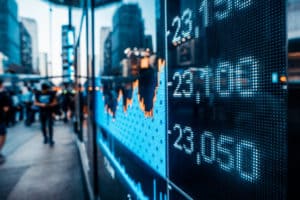 BTIG has snapped up two former Panmore Gordon managing directors to join its newly launched hedge fund group based in London.
The new Tactical Hedge Fund Group will be focused on expanding the agency broker's multi-asset high touch coverage of the hedge fund segment.
As part of the launch, Bella Brandon has joined BTIG from Panmure Gordon where she was responsible for building out its pan-European and US trading, sales trading and content effort. Prior to joining the investment bank, she spent nine years at equities agency broker Olivetree in its special situations division.
Also to join the new team is Zoe Henderson, who also joins BTIG from Panmure Gordon, where she had been serving as a managing director and co-head of the dynamics team. Prior to joining Panmure Gordon, Henderson also served at Olivetree as managing director and co-head of European sales trading.
"The addition of Bella and Zoe, along with the launch of our newly formed Tactical Hedge Fund Group, speaks to BTIG's commitment to this increasingly important segment of the marketplace," said Luke Hodges, BTIG Limited's Chief Executive Officer.
"The team will be producing differentiated content and continue to provide high-touch, multi-asset coverage for our hedge fund clients."