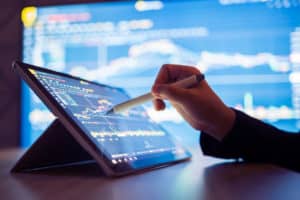 The Bulgarian Stock Exchange (BSE) has launched a new multilateral trading facility (MTF) using the T7 technology platform from German exchange operator Deutsche Börse. 
The launch of the new market, MTF BSE International, follows BSE's approval from the Bulgarian regulator, the Financial Supervision Commission, to operate its new market using the T7 platform for its instruments under the same trading rules of its main market. 
Instruments on MTF BSE International are executed based on exchange members' bid and ask orders and the market makers' quotes entered. Tradegate AG is the registered market maker for all instruments on the market. 
The orders and quotes then represent fixed requests to buy or sell any number of financial instruments at a specific or market price. 
"Trading in international blue chip companies expands the investment instruments of BSE, making the Exchange a more attractive place to trade. The shares listed on BSE International are continuously quoted by a market maker, which makes them an easily accessible and liquid investment opportunity for market participants," said Professor Dr Manyu Moravenov, executive director of BSE.
BSE originally began using Deutsche Börse's trading platforms in 2008 before adopting its T7 platform in 2019.
Deutsche Börse renewed its partnership with Austria's Wiener Börse in June last year, extending the T7 usage of the Vienna Stock Exchange and its partner exchanges in Budapest, Ljubljana, Prague and Zagreb. 
"Just as we have done in this case for Bulgarian Stock Exchange, we support our partners in the implementation of projects by providing not only services but also experts from our network and by carrying over the central coordination of projects from a technical point of view," said Alexej Roytburg, solution architect for Deutsche Börse Group's partner exchange business.