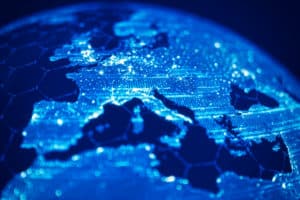 Dutch bank ING's independent FinTech venture, Katana Labs, has confirmed that it will cease operations at the end of this month, just two years after launching into the market.
In an update on social media, Katana founder and chief executive officer, Santiago Braje, confirmed the FinTech would cease operations on 31 January.
"I am grateful for having had the opportunity to work with such a talented and dedicated team, for the support of our investors and the trust of our clients and partners," he said.
"Although this is not the outcome we hoped for, I am proud of the cutting-edge technology and the exciting product that we developed, which was successfully adopted by leading bond investors. It has been a challenging but extremely enriching journey. As I close this chapter, I look forward to the next challenge in 2022."
Originally an advanced analytics portfolio tool fostered by ING Labs, Katana was spun out into an independent venture in January 2020 in a bid to accelerate the platform's growth with buy-side users, who were steadily becoming key users of tools developed for fixed income portfolios including strategies using electronic and portfolio trading in the bond and credit markets.
It uses a machine learning algorithm to scan the bond market and detect anomalies, helping traders and portfolio managers find opportunities faster.
As part of the rebrand, ING invested £1.5 million into Katana alongside other investors, as part of a £3 million funding round.
It was supported by asset managers including PGGM,  which had been using and feeding back on the platform since the design of the first prototype in January 2018.