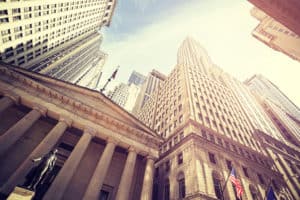 US broker Cantor Fitzgerald will pay $3.2 million to settle charges for submitting incomplete and inaccurate 'blue sheet data' to the financial regulator.
The Securities and Exchange Commission (SEC) said that Cantor Fitzgerald made numerous blue sheet submissions that missed or contained inaccurate information for around 35 million transactions over a five-year period.
The US financial authority added that the errors at Cantor Fitzgerald were largely due to inadequate processes that validate submissions, as well as undetected coding errors.
Broker-dealers and market makers are required to submit accurate trade data to the SEC via blue sheets so that the regulator can carry out enforcement and regulatory obligations, including investigations into potential insider trading activity.
"The SEC depends on broker-dealers to provide it with complete and accurate trade data," said Kelly Gibson, director of the SEC's Philadelphia regional office. "When they fail to meet that obligation, it hinders our ability to detect wrongdoing and protect investors."
Cantor Fitzgerald admitted the findings in the SEC's cease-and-desist order and agreed to pay the $3.2 million penalty. The SEC added that the broker also took remedial measures to address the cause of the inaccurate submissions with an independent consultant and new policies.
Various broker-dealers and market makers have been caught out by failures in blue sheet submission processes. In 2018, Citadel Securities, Natixis Securities and MUFG Securities were fined a combined $6 million for failures relating to blue sheets. Citadel Securities was found to have submitted inaccurate trade data for almost 80 million transactions.