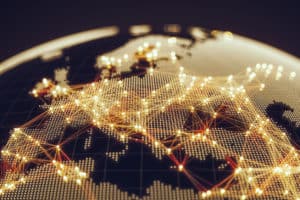 Cboe Europe and EuroCCP have partnered with commission-free platform, Freetrade, to give retail investors in the UK access to the pan-European markets.
Through direct memberships with the pan-European exchange and clearinghouse the platform has extended its user access, beginning with German and Finnish listed stocks and with plans to extend this remit further to include Austria, Belgium, Netherlands, Portugal and Sweden.
Retail investors will be able to access liquidity in stocks and exchange traded funds (ETFs) via Cboe Europe and pan-European equities and exchange traded fund (ETFs) exchange Equiduct.
"Freetrade has chosen to go the direct exchange and direct clearing route. I imagine policymakers would like to see more pan-European approaches taken by the firms that support retail investors. They want to offer their customers a pan-European investing experience, which Cboe can offer through a single access point," head of equities at Cboe Europe, Natan Tiefenbrun, told The TRADE.
The retail investment platform has also employed the services of clearinghouse, EuroCCP, and settlement infrastructure provider, Clearstream, via a direct membership to support its users with their clearing and risk mitigation post-trade operations.
"A lot of the other retail players may have traditionally be more domestically focused. Hopefully we'll see more pan-European models emerge," Cecile Nagel, chief executive at EuroCCP, told The TRADE. "I expect to see more activity in the retail space generally in the coming years.  This includes cash equities but also ETFs, which are an important growth area."
Launched in 2018, the Freetrade platform claims to facilitate trades for 1.2 million retail investors and to be the only platform that grants UK retail investors direct access to the European markets as opposed to investing via a CREST depository interest (CDI).
Following the addition of the European access, Freetrade said it now offers access to over 6,000 stocks and ETFs across, Europe, the US and the UK.
"In terms of liquidity on order books, the more participants and the more diverse the mix of participants then the healthier the orderbook dynamics," added Tiefenbrun. "Freetrade is a big and growing online broker, they have a lot of customers so adding that liquidity to our order book will further improve the experience of everybody else who is already there.
The initiative shows also appetite from retail investors for Pan-European solutions, reaffirming the continent's need for a pan-European consolidated data source, highlighted Tiefenbrun.
"The interesting angle from the story I think is we don't have a consolidated tape in Europe but it demonstrates there is retail appetite for pan-European solutions," explained Tiefenbrun "If there were a pan-European consolidated tape I'm sure they would be keen to purchase that."
The European Commission and the European securities regulator recently amendments to MiFID regulation in November that will see Europe implement a single pre-trade consolidated tape provider for each asset class.