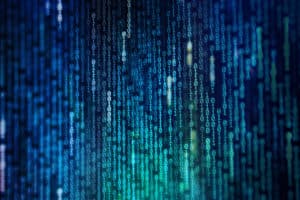 Cboe has expanded its data and access solutions leadership team as it looks to continue its global growth with internal promotions and external hires.
Financial services industry expert Bo Chung joins Cboe as senior vice president, global sales and index licensing.
In this new role, Chung will oversee the strategic growth and adoption of Cboe's holistic data access solutions offering.
He brings 30 years' experience in the financial services industry to Cboe, having held various senior leadership positions and managed teams across continents.
Before joining Cboe, Chung acted as an independent strategic advisor to select start-ups in the early and growth stages. Prior to this, he served as managing director, global head of sales and relationship management at S&P Dow Jones Indices (S&P DJI) where he worked for over 20 years.
"For many years I have admired Bo's impressive track record of success and industry leadership and I'm thrilled to have him join the team," said Catherine Clay, executive vice president, global head of data and access solutions at Cboe.
"Cboe's expansive data and access solutions offering is an integral part of the company's global vision and we could not be more excited to have Bo help us execute on this strategy to bring Cboe's suite of data analytics, indices, market intelligence and execution services to new markets and users."
Alongside Chung's appointment, Michael Hollingsworth has been promoted to vice president, global head of risk and market analytics.
Hollingsworth previously acted as senior director, financial risk analytics.
In addition, Geralyn Endo has been promoted to vice president, global data and access solutions client engagement, after previously serving as head of client engagement, data and access solutions.
"Mike has been an asset to our team since joining Cboe as part of the Hanweck acquisition in early 2020. His in-depth knowledge of Cboe's data and analytics services and vision for the future of our products is unmatched. Likewise, Geralyn has been an integral member of the Data and Access Solutions team for two years, helping grow the business substantially throughout her time at Cboe," added Clay.
"I am confident that Mike and Geralyn will help accelerate our global growth as we build one of the world's largest global derivatives and securities trading networks."