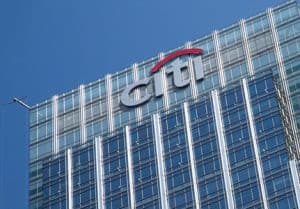 CitiFX has consolidated its portfolio of eFX trading platforms for corporate and professional investor clients into new single dealer platform Velocity 3.0.
Velocity 3.0 is an operating system that delivers CitiFX Pulse, Citi Velocity Trading, Citi Velocity Research and CitiFX Click, alongside rebuilding CitiFX's client user interface in HTML 5 on a web code base.
"Velocity 3.0 provides a complete client offering: clients can mix-and-match the best of what CitiFX has to offer, delivering eFX à la carte via a host of connectivity solutions," said Ala'a Saeed, global head of electronic platforms at CitiFX.
"The new HTML architecture framework has boosted performance across the platform, allowing us to bring together our richest digital solution to date. What's more, Velocity 3.0 scales as an operating system upon which an FX industry platform can be built, delivering the best of both proprietary and 3rd party solutions to meet our clients' ever-changing needs."
In comparison to Citi's existing platforms, Velocity 3.0 is said to be 50% faster with a cold start and 30% fast with a hot start.
The new platform offers 71% faster deal booking and 94% faster order placement response. In addition, Velocity 3.0 blotter is said to load 65% faster and filters 15% faster than the classic CitiFX Pulse blotter.
The new platform is built on HTML 5 technology and is accessible on all major operating systems from any browser. The platform-independent technology offers flexibility for deployment across devices, including web, desktop or mobile, allowing for increased economies of scale.
By delivering its eFX offerings via a single point of integration, Citi stated that the platform meets increasing client demand for fully integrated solutions for both execution and workflow to optimise how and where clients source liquidity from.
"The unified enterprise infrastructure and HTML 5 support high-performance streaming libraries that enhance the display of real-time data and the registration of one-click executions," said Jon Lofthouse, global head of markets technology at Citi.
"By leveraging the latest in cloud technology and the use of micro front ends, Velocity 3.0 is an agile, scalable solution allowing for rapid addition of new features and allows Citi to respond to client feedback promptly."